Pregnancy & Prenatal Depression with Sarah Merrill of the Bottle Service Podcast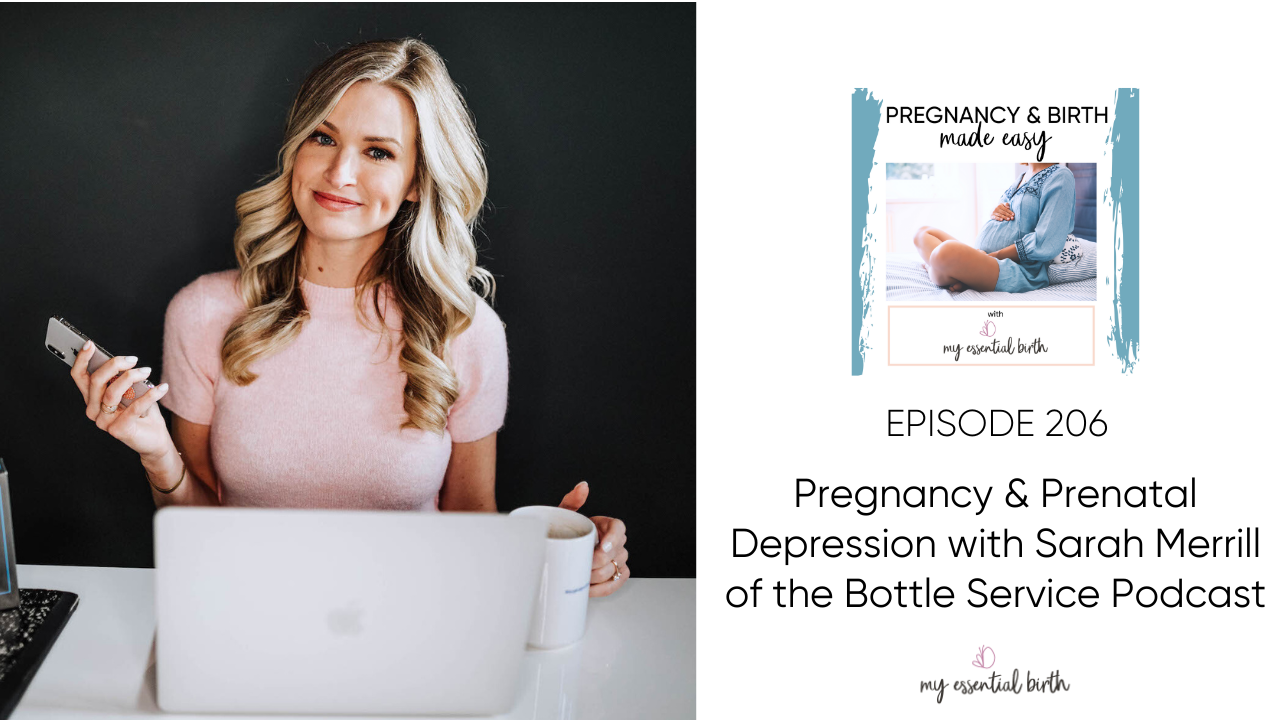 Show Notes:
[2:26] Our Reviewer of the Week is JennieHaugen18, and she said, "As you can imagine, hearing both sides to all of these topics has been empowering for me to make my OWN decisions about what I want birth to look like for me."
[3:43] Our guest this week is Sarah Merrill, creator of the podcast Big Kid Problems and Bottle Service. She talks about pregnancy topics like:
Common symptoms you may be facing each week

Baby's development that week

Expert tips for your current week of pregnancy
[7:11] Sarah talks about being the only one getting pregnant in her friend group and how isolating it was. She noticed all her friends who were pregnant or going through it all had totally different experiences. When she got pregnant, she thought it was interesting how her friends kind of forgot about some of the stuff that they went through pregnancy. She felt like she was the only person at that specific time going through pregnancy.
[8:48] Sarah talks about her first signs of pregnancy. She was so surprised at how quickly things progressed when she saw that positive pregnancy test. She was experiencing bloating in her uterus and her boobs were swollen. She got nauseated early on and had major food aversions. She was sick for 12-14 weeks with nausea.
[15:45] Around week 18, Sarah felt the lowest she'd ever felt in her life. She saw a therapist and realized she had prenatal depression. About 15% of women experience it. As soon as she had her baby, her depression went away. Sarah talks about how she worked through her depression.
[21:01] Sarah speaks about her relationship with her husband and how he supported her through her depression and how hands on he was as a dad. She tells people all the time on her podcast about training their husbands how to do things to help the family.
"I always think like women, we're gonna have some resentments towards our husband because we get the short end of the stick here. We have to carry this baby, we have to birth this baby. You know, we go through a postpartum period and like, even though he did everything that I feel like he could have done right, I still had resentments towards him for a period of time. And I think it's just natural. I think it's part of it."
[27:16] Sarah shares her metaphor to help her husband understand how she was feeling postpartum. She told her husband that it felt like they were both in the middle of the raging ocean in a storm except she was drowning in the ocean while he was on a little boat.
[29:48] Stephanie asks "Would you have done anything differently with what you know today?" Sarah says she would have listened to more positive birth stories and learned more about pregnancy.
33:44 - Where to find Sarah:
To Leave a Review ⭐️
Open Apple Podcasts
Find

"Pregnancy & Birth Made Easy" podcast
Select "Ratings and Reviews"
Click the stars!
Select "Write a Review" and tell us what was the most amazing, comforting, eye-opening thing that you loved!
ALL the best,
Links Mentioned: